Driver Response provides a series of video prompts to your drivers to collect video testimonials.
We take their responses and turn them into usable recruiting videos.

Do Your Recruiting Ads Look Like This?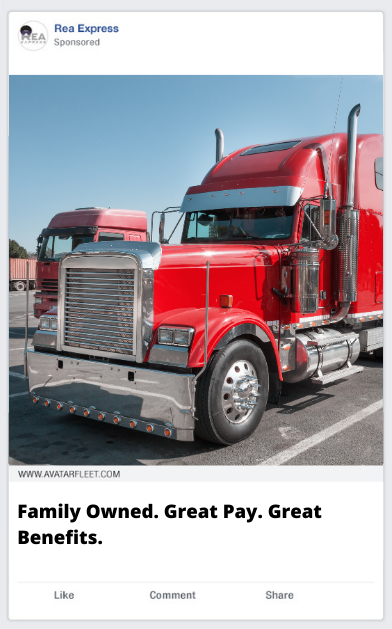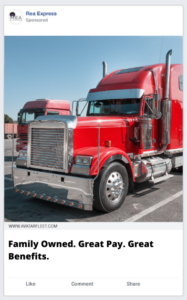 ☝☝ How does this ad make your company unique? ☝☝
Employee-Generated Videos Work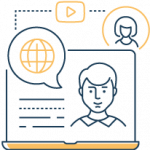 "Video ads see 7.5X higher CTR (click-through-rage) than display ads."

According to a Smaato In-App Engagement and Conversion 2019 Report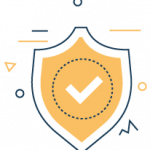 "Candidates trust the employees 3x more than the company itself to provide credible information about what it's like to work there."
According to the Edelman Trust Barometer
The 3 Step Process to Collecting Driver Video Testimonials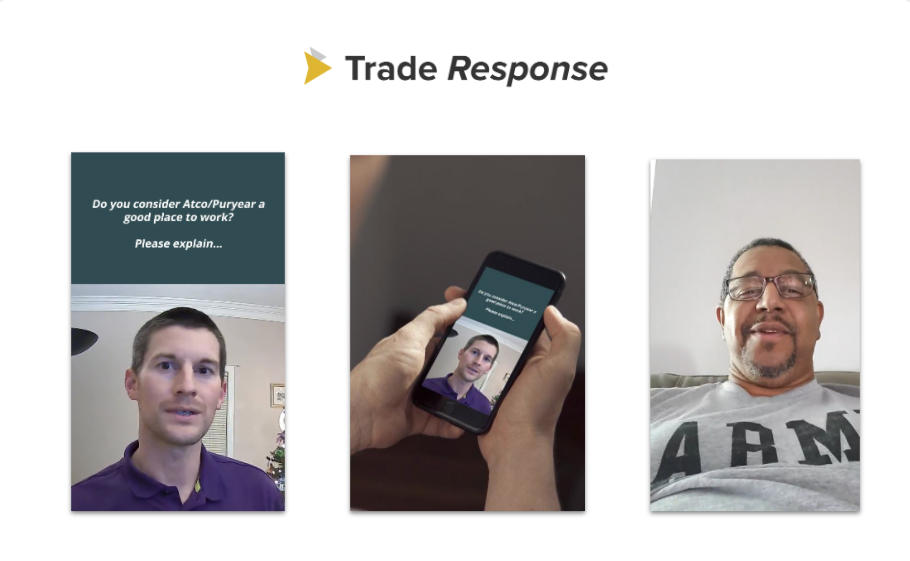 YOU RECORD YOUR QUESTIONS

YOU SEND OUT MASS TEXTS/EMAILS & YOUR EMPLOYEES RESPOND


You get EVERY response from each employee to use as you please.

15-second BRANDED SOCIAL Recruiting Videos
15-second videos that you can use in social media ads or posts.

60-Second careers page video
A longer form video you can use to showcase to engaged candidates.