Collect video testimonials straight from your drivers' cell phones.

RECORD YOUR INSTRUCTIONS AND QUESTIONS
We guide you through the process of recording your interview prompts with scripts for each question. It takes 5 minutes or less to record your questions – all you need is a camera on either your computer or phone.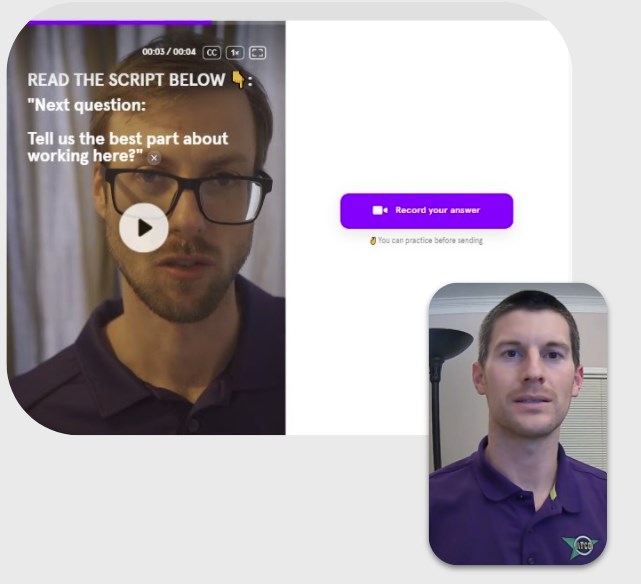 YOU SEND MASS TEXT/EMAILS & GET RESPONSES
After your prompts are recorded, we'll give you everything you need to send out to your employee roster, including email templates and language that guarantees responses.
Then, with one click of a button, we'll start receiving notifications of your employee testimonials instantly.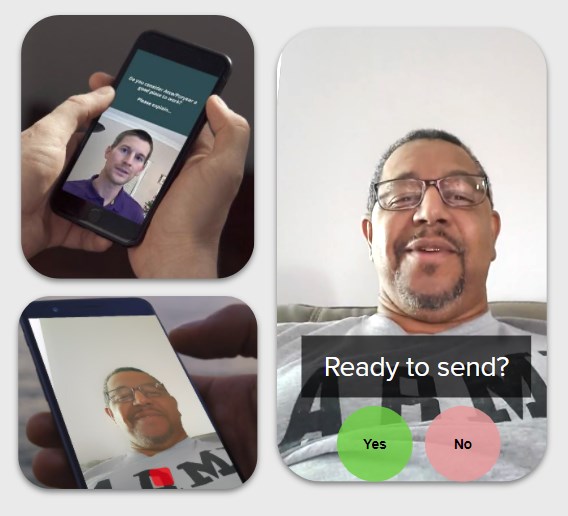 Now that the responses are in, we download the clips, edit and turn them in to usable videos that you can use on your careers pages, jobs postings, social media and paid recruiting ads.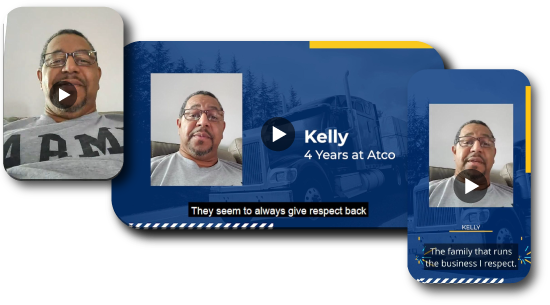 Ready to Get Best-Fit Candidates?
Schedule a Discovery Call to Start The Process: