Enter to Win a
Free Driver Video Testimonial
Attracting qualified truck drivers has never been harder than it is now.
Stand out with real testimonials from your drivers by entering our Free Video Testimonial Sweepstakes!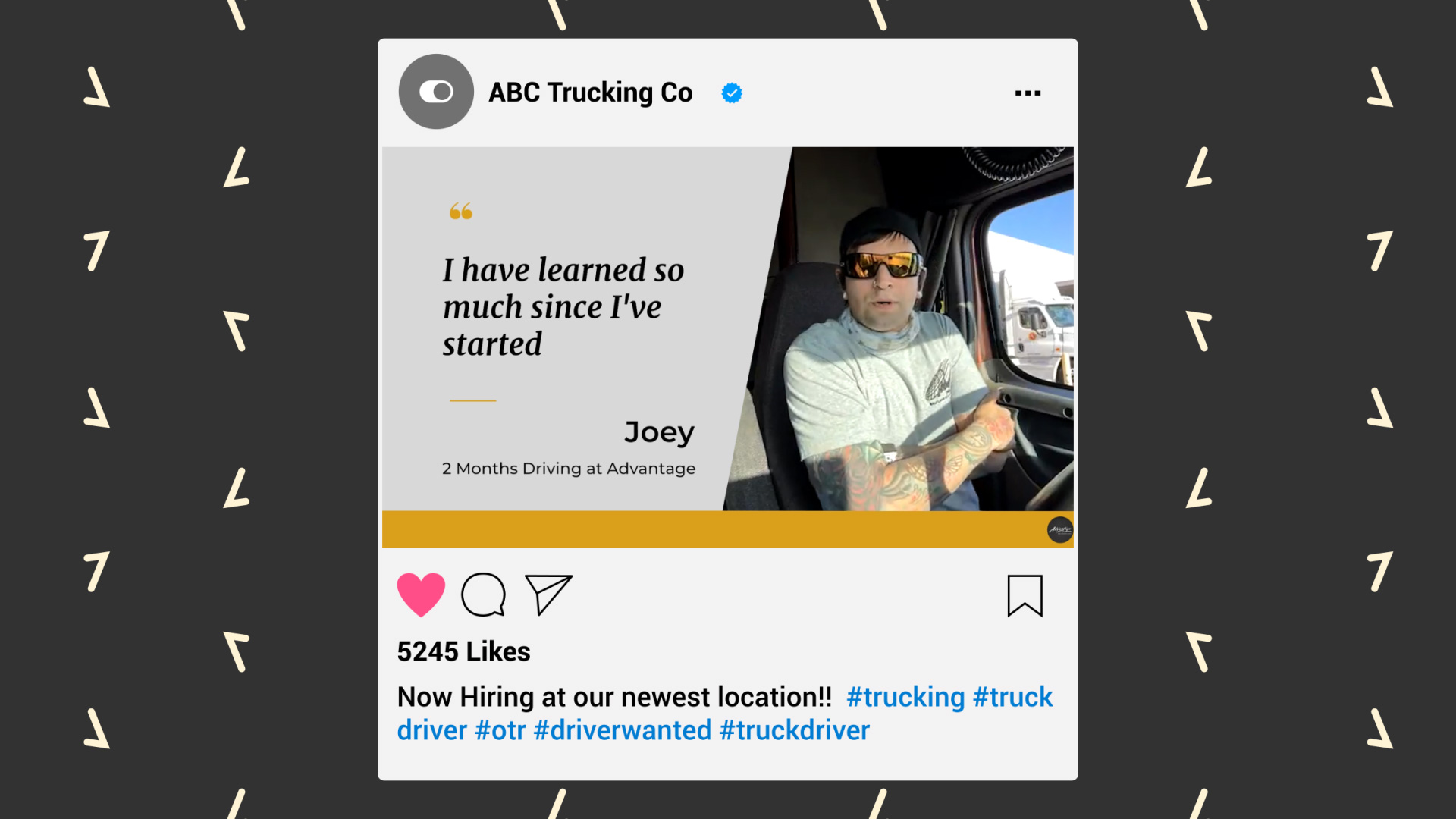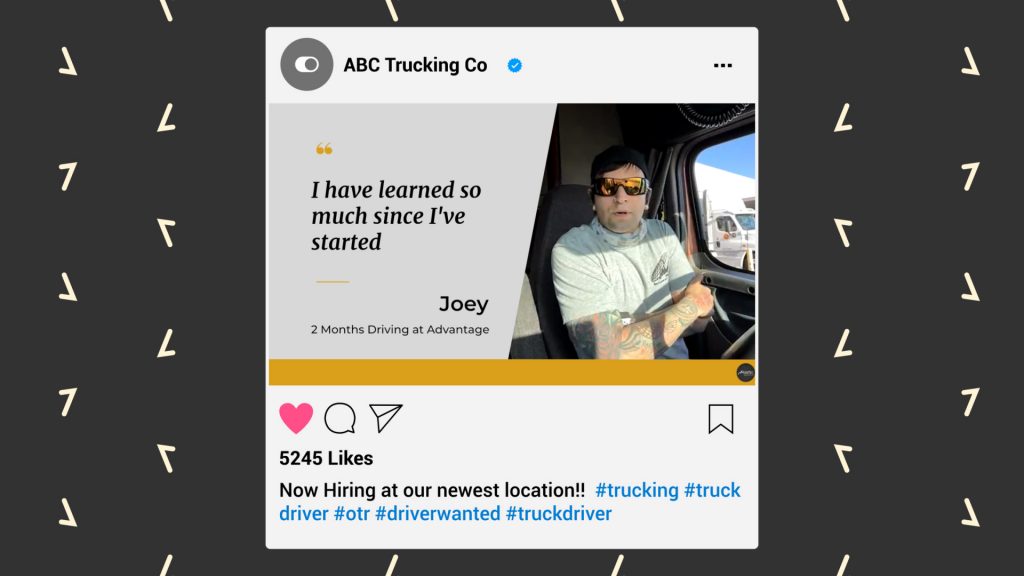 How Will Video Testimonials Help You Hire Drivers?
The peanut butter combination of video testimonials + social media advertising is what will drive applications and hires for your fleet.
Drivers Are On Social Media
How To Get Your Free Video Testimonial
Enter The Sweepstakes
Submit your contact info using the button below to enter the sweepstakes.
Pre-Record Your Questions
We guide you through the process of recording the questions that will go out to your driver.
Send Your Driver The
Pre-Recorded Questions
Send out the request to your driver and he/she will respond straight from their phone while on the road.
Get Your Videos
We'll instantly get notified, create your videos and deliver everything you need to get it published online to help you recruit drivers.
Frequently Asked questions
Testimonials From Clients
"Meramec Solutions are honest and are in it to help their clients! They take the time to follow up with us regularly and adjust as our needs change. We are a life long customer of Meramec!
AG NEEDS INC
"Wayfind Creative has helped our clients stand out as great fleets to drive for using their video testimonial service, Driver Response...We couldn't be happier with the results!"
AvatarFleet
Ready to Enter?
Register with the button below: